Love Language
Love. A word that makes up the most complex definition that fuels our very lives. An emotion that makes us sad, happy and mad all at the same time. It comes in various shapes, sizes and smells but what is it? To keep things simple, I'll just show you.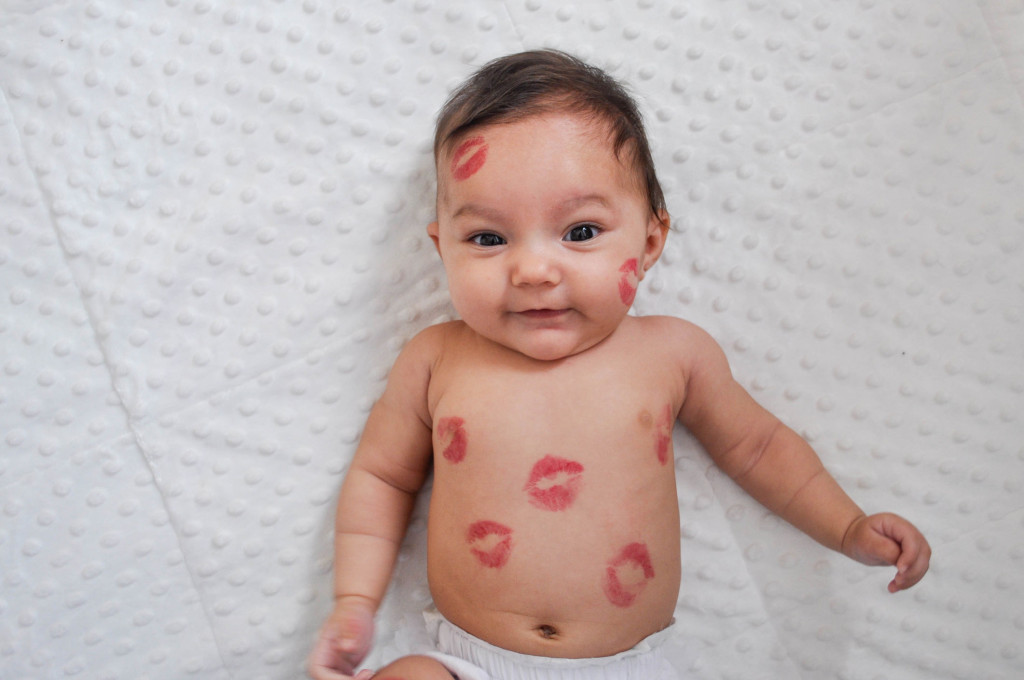 Being able to share a similar emotion with another is what I have identified as love. To feel, that is love.
Isabel and I had so much fun playing fancy with my favorite Rouge Chanel lipstick and even managed to not make a mess. I am barely keeping up with her growth spurts, so I try to photograph her everyday. She always had made eye contact with the camera but when she changes her expressions it just amazes me. At only 12 weeks, she has been able to develop so many new habits, I appreciate the sleeping all night one.
Kiss Kiss,
xx