Birth Story #1
38 weeks – Lets get this show on the road
My cervix was ripe and I had been dilated 3cm since that Monday, Miss Isabel was low in my Pelvis -2 so I knew she would be joining us this week. I had ate Thai food, the world famous prego pizza from Skipolinies, walked and bounced in determination to get her rockin' and rollin'.
38 weeks 5 days – My water broke
Ok, so it's Friday November 21 5:30am and my water broke! Small but steady the water continued to leak so Mom and I planned to go have breakfast at Granite Cafe in Rocklin before heading to the hospital. I was admitted at 11:30am – and being monitored.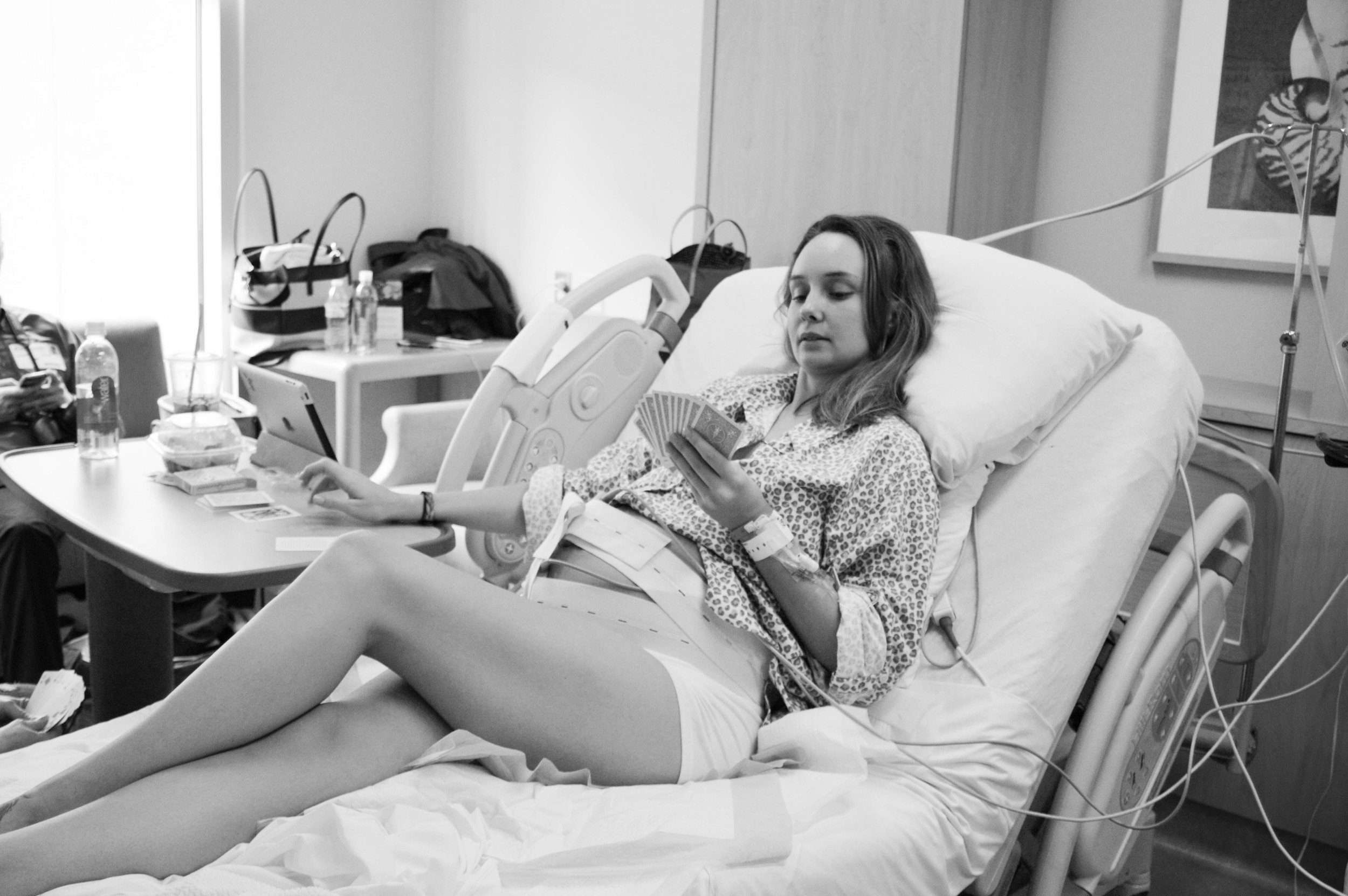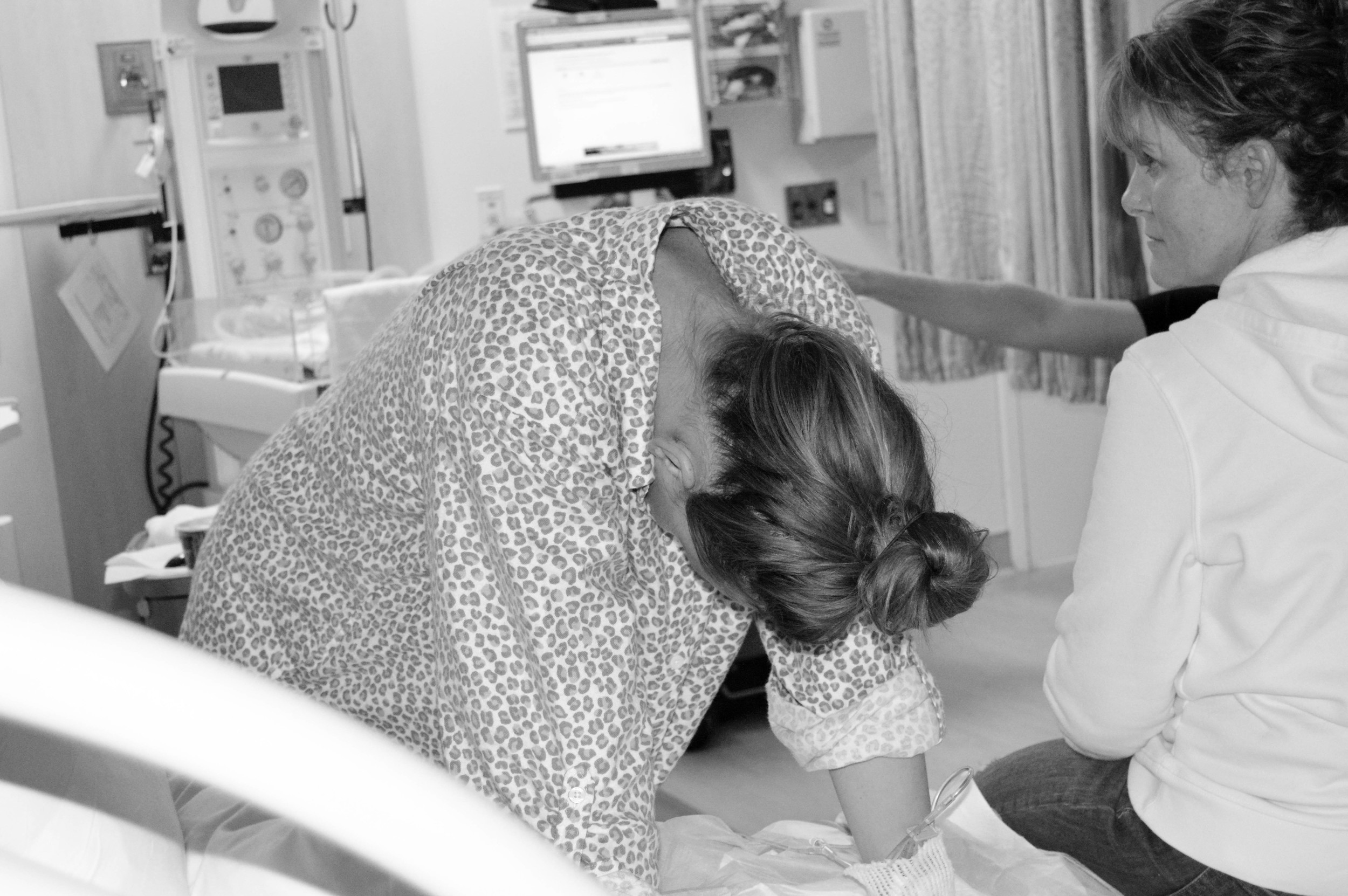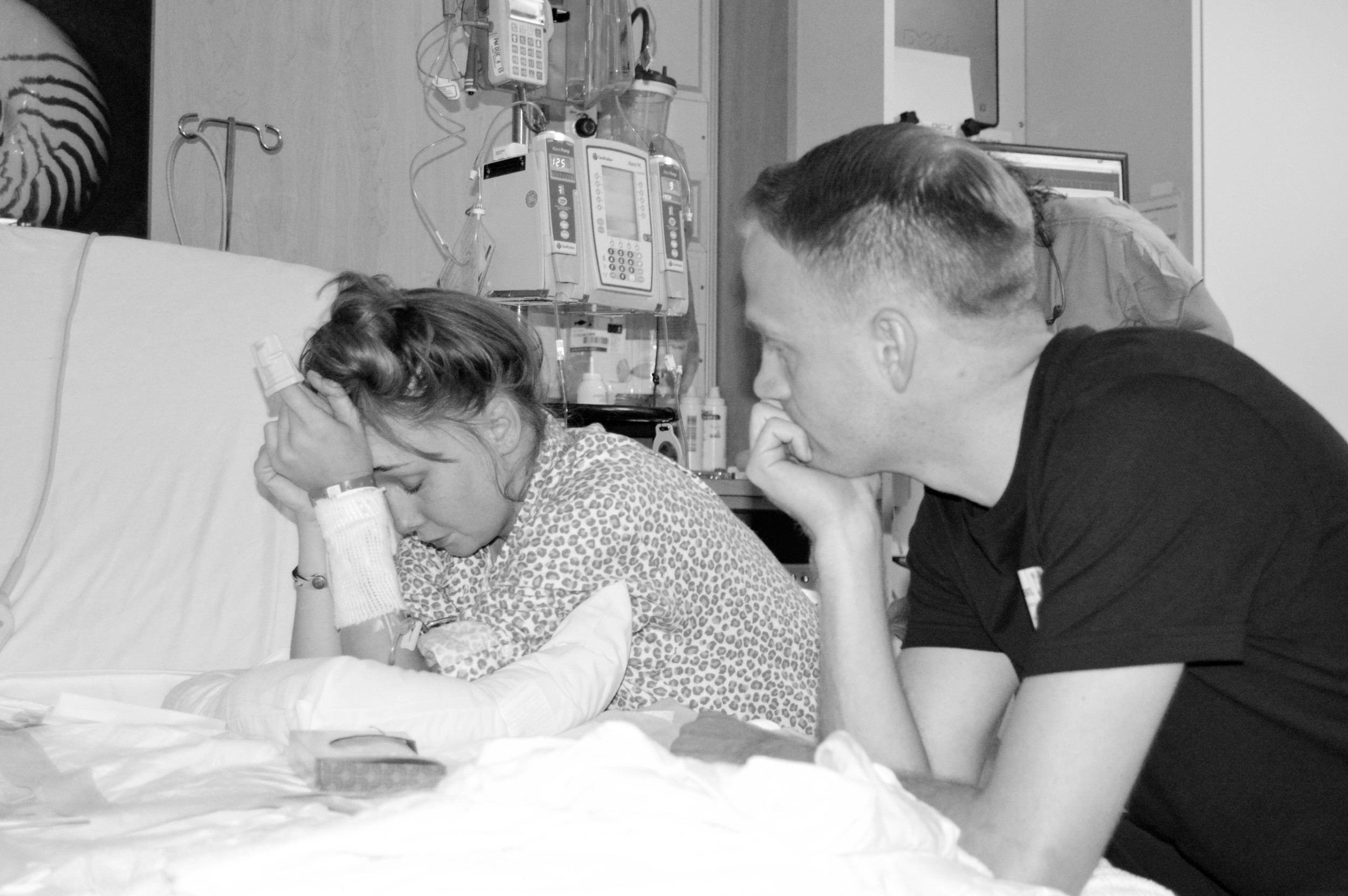 The room began to fill with anxious supporters and at one point there must have been 12 people in my room. I felt so blessed to have had so much love surrounding me.
12 hours later I was showing progression on paper with consistent contractions but I wasn't feeling anything – at 5:30 we agreed to start pitocin (a synthetic Oxytocin hormone). By 8:00 pm I began the real painful contractions and was dilated 6cm – within 15 minutes I was feeling true pushing and demanding an epidural – my epidural kicked in just in time for me to do my last pushes to get Isabel out! I was dilated from 6cm to 10cm within an hour and Isabel was born at 10:52pm.
I had not made a birthing plan, but I did know that I wanted to have a more natural experience. I had thought about using a pain management drug to keep the edge off, but by the time my contractions had kicked in 1 minute apart lasting a minute long I had no time to breathe. An epidural was honestly the best decision I had made because my severe pain was revealed and I was still able to capture the "natural" experience. The epidural masked all the extra activity that was going on down there after Isabel was out – thank goodness!
Extras: No Tearing, two stitches on the inside and my IUD was successful inserted.
Specs: Kaiser Permanente Building B, Delivery Room 210.
Female
10:52 PM 11/21/14
7 lb 4 oz
20 inches
Ten fingers, ten toes
Alyson Haegen-Newe, Certified Nurse-Midwife
Chardina, RN / Amy, RN
Day 1 – Kaiser Permanente Building B, Postpartum Room 348
As we were transferred to our postpartum room, they played a sweet baby nursery song all throughout the building. This memorable moment lasted a split 20 seconds as the nurse wheeled me to the employee only elevator.
Exhausted and running on fumes, I rubbed Isabels mini feetsies as she fell sleep in the bassinet.
———————————————————————————————————————-
Holy MOLY, did that really just happen? I gave girth to a tiny human, a perfect healthy little girl. I might have not enjoyed my pregnancy, but I do recognize how Isabel is truly a godsend.———————————————————————————————————————-
Day 2 – Visitors galore
There was not a dull moment on Isabels second day, she was being passed around and kissed for a solid 24 hours. Friends and family were so anxious to have an intimate moment with her, it was extremely magical.
Day 3 – Time to go home
Even though I would not have minded another day of complete bed rest and nurse attention, I was eager to head home. We were approved for discharge and left around 1pm, Sunday, November 23rd.
———————————————————————————————————————-
Jeremy and I feel so remarkably blessed for the joy of Miss Isabel Ruby. As he shows strength in areas I am weak and I am so thankful to have him with me during this journey. As the days pass, Jeremys love shines when he interacts with Isabel, he loves her and I love him for loving us. Our sweet little family is blossoming.
———————————————————————————————————————-
Day 4 – #1702
My breasts milk came in + the babe was happy. Isabel continued to show remarkable strength for only being 4 days old as she lifted her head and squeezed our fingers tight. She recognizes our voices and has the cutest little sneezes.
Day 5 – Turkey Day Prep
We were blessed to have a few visitors this morning. Isabel peaked an eye or two but mostly slept the whole day.
Day 6 – T H A N K S G I V I N G
There was so much joy as we gathered Thanksgiving, families merged and miss Isabel was getting all the attention. She is mostly snoozing, so as she was continually being passed from arm to arm she did not fuss.
———————————————————————————————————————-
I am thankful to feel love.
———————————————————————————————————————-
Day 7 – Wake up little one

It has been a quick 7 days and her cute soft face is just becoming more pristine as the time goes. Today must be a mega growths berg because Miss Isabel is cluster feeding, every hour on the hour. She feeds for about 10-15 minutes and then relaxes with a mini nap before she requests the other breast.
Day 7 also marks the most dramatic evening thus far, Isabel did not get to sleep till 4am. I think she has switched day and night. I have to figure out how to keep her more awake during the day.
———————————————————————————————————————-
I am going to try and get some shut eye while Isabel is dreaming, updates and photos coming soon.
———————————————————————————————————————-
Can someone come walk my dog?
x T